1986 2020 American Eagle Dollar Set Lot Of 35 Bu Pcs In Delux Dansco Album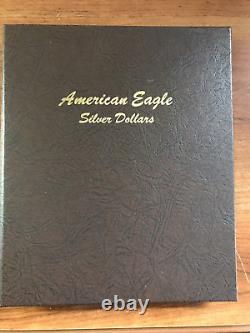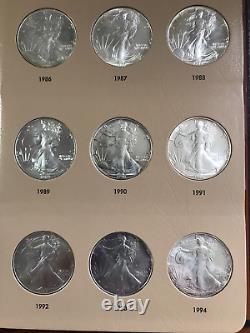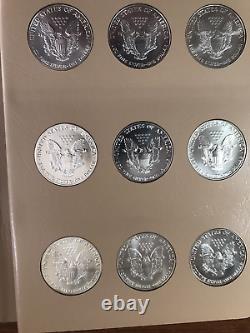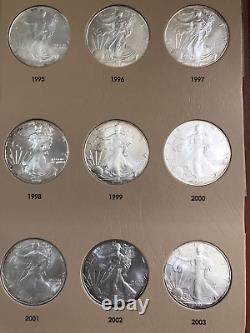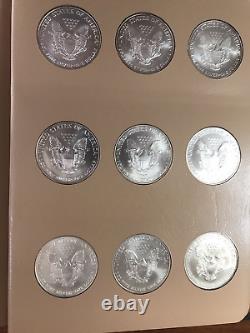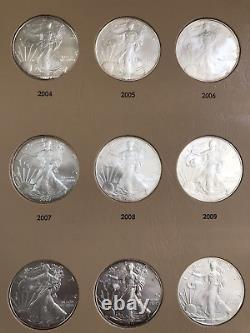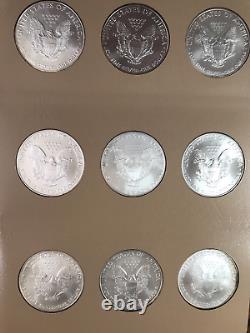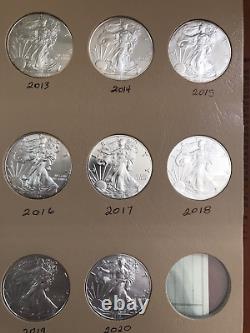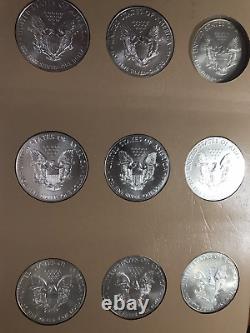 Set of American Eagle Silver Dollars. The coins go from 1986 to 2020 (I do not have the 2021 coin).
These are beautiful coins from my late husband's coin collection. I'm not too knowledgeable about coins, but he has them in his notes listed as CHBU brilliant uncirculated condition.
Please zoom in and make your own judgement on the beauty of these coins. They are encased in a beautiful Dansco Album. 1986 - 2020 AMERICAN EAGLE DOLLAR SET. SET IS COMPLETE OTHER THAN THE 2021 COIN.
LOT OF 35 BRILLIANT UNCIRCULATED COINS. ALL ENCASED IN DELUX DANSCO ALBUM.