2011 P Reverse Proof Silver Eagle 5 Coin 25th Anniversary Set W Box/coa S W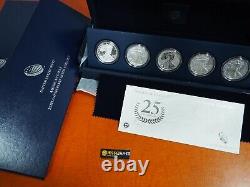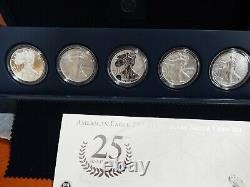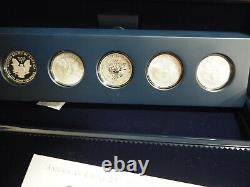 2011 P REVERSE PROOF SILVER EAGLE 5 COIN 25TH ANNIVERSARY SET. THE 5 COINS IN THE SET ARE: 1. W MINT MARK BURNISHED, 3. W MINT MARK PROOF, 4.
P MINT MARK REVERSE PROOF, 5. NO MINT MARK BUSINESS STRIKE.