Lot of 4 Gold 1 oz American Eagle $50 Random Year US Mint American Eagle Coins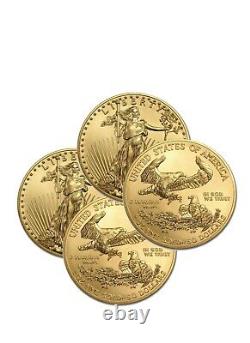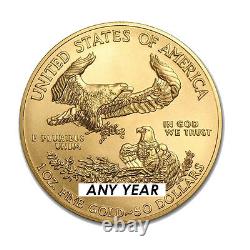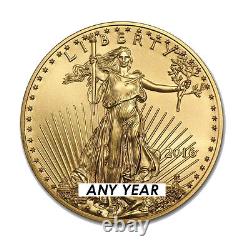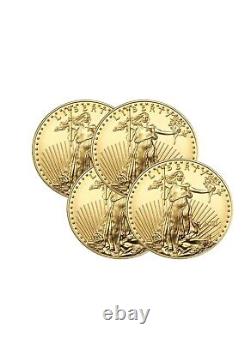 Each coin is taken from a Mint tube. We do not search the coins.
Image shown is an example of the coin from US mint. Date of the coin is based on warehouse availability. Coins are Type 1 or Type 2 Design.