2010 American Silver Eagle Lot of 10 Beautiful ASE 1oz Silver Coins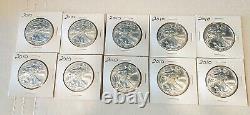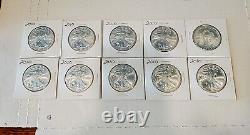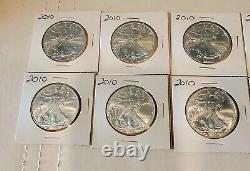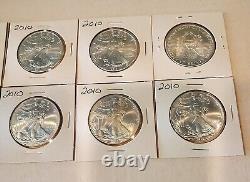 This lot contains ten beautiful 2010 American Silver Eagle coins, each with a weight of 1 oz and made of pure silver. These coins feature a stunning design of Lady Liberty walking towards the rising sun, with the American flag waving in the background. The year of mintage, 2010, adds to their value and rarity. These American Silver Eagle coins are perfect for collectors or investors who appreciate the beauty and history of American coins. They are uncertified, but their expert craftsmanship and pristine condition speak for themselves.
Don't miss out on the opportunity to add these stunning coins to your collection or portfolio.