2020 (S) 500-Coin American Silver Eagle Monster Box Environmental # 801.033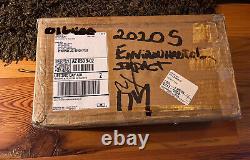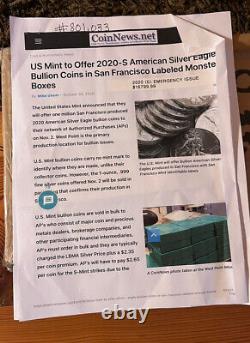 This 2020 American Silver Eagle Monster Box from the US Mint is a highly sought-after item for collectors and investors alike. The coin has not been graded or certified, but it comes with a mint number of 801.033.
It was struck in a business style and contains silver that is composed of 99.9% pure silver. This bullion item is a great addition to any collection or investment portfolio and is made by the US Mint in the United States. These are the special minted in San Francisco. Never opened direct from mint bullion supplier.